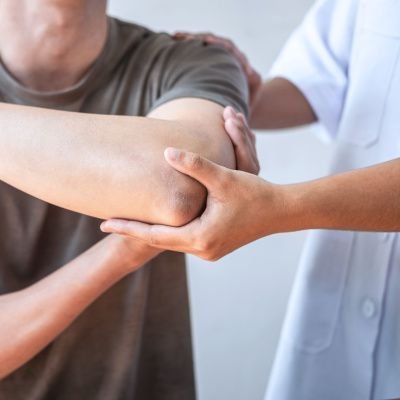 During the first level, your pain specialist will offer conservative treatment options. These treatment options will include rest and nutrition, exercise and physical therapy, non-steroidal anti-inflammatory drugs (NSAIDS), and cognitive and behavioral modification. Basic therapies are the first step designed to lessen pain, as the goal of these therapies is to reduce pain and improve mobility.
Rest and Nutrition
Your pain specialist will usually recommend sufficient rest and proper nutrition as a first line of therapy for the treatment of chronic pain. A rested and well-nourished individual is better equipped to battle physical stress and properly recover from pain.
Exercise and Physical Therapy
In addition to rest and medication, your physician may recommend a program that includes physical conditioning to improve flexibility and strengthen your body for a greater chance of recovery. Your physical therapist will evaluate your baseline condition and tailor a plan specifically for you.
Non-Steroidal Anti-Inflammatory Drugs (NSAIDS)
The second line of therapy for chronic pain is often non-steroidal anti-inflammatory drugs (NSAIDS). These include common over-the-counter medications, such as aspirin, acetaminophen, and ibuprofen. These medications are often used to treat fever, swelling, arthritis, and other painful conditions. Physicians may prescribe stronger NSAIDS if rest and over-the-counter medications do not sufficiently relieve pain. Side effects of NSAIDS are usually mild, and may include nausea, heartburn, rashes, or upset stomach.
Cognitive and Behavioral Modification
Because pain not only affects you physically, but also takes a toll on your mental and emotional well-being, physicians often prescribe cognitive and behavioral modification techniques. These techniques are used to help you relax, reduce stress and to cope with your pain. Forms of cognitive and behavioral modification include meditation and relaxation training, biofeedback and counseling.
Disclaimer:
The information on this website is provided for educational and information purposes only and is not medical advice. Always consult with a licensed medical provider and follow their recommendations regardless of what you read on this website. If you think you are having a medical emergency, dial 911 or go to the nearest emergency room. Links to other third-party websites are provided for your convenience only. If you decide to access any of the third-party websites, you do so entirely at your own risk and subject to the terms of use for those websites. Neither Chronic Pain Institute, nor any contributor to this website, makes any representation, express or implied, regarding the information provided on this website or any information you may access on a third-party website using a link. Use of this website does not establish a doctor-patient relationship. If you would like to request an appointment with a health care provider, please call our office at (586) 997-5048.